UPVC Column Pipes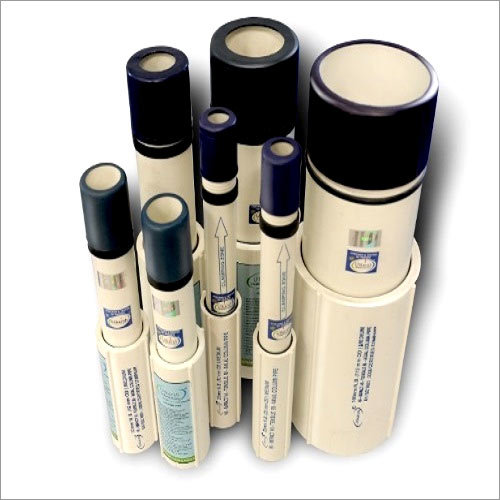 UPVC Column Pipes
Price And Quantity
Piece/Pieces

700.00 - 800.00 INR
Product Description
The UPVC Column Pipes are column riser pipe. They are mainly used with submersible pumps for lifting water inside bore well and tube well. Apart from this they are made from high grade PVC that is obtained from our trusted vendors. They are widely popular on the basis of its quality and dependability. The UPVC Column Pipes Tb are also tested by our quality assurance team to ensure they are free from defect. Further they can be availed from us at market leading price point.
uPVC Column Pipes For submersible pump

Features and Benefit:

Lightweight: PVC pipes are light in weight hence transportation and installation becomes much easier.
Hygienic: As uPVC is immune to galvanic and electrolytic erosion, both pipe and water passing through it is not affected and hence water is not contaminated.
High flow rate: Mirror-smooth inside surface of pipe and corrosion resistance property prevents scale formation which ensures high flow rate resulting in substantial power saving.
They can be installed in all types of acidic or alkaline medium which badly affect metal pipes.
Longer life: Utkarsh pipes are manufactured with latest technology under stringent quality control. Specially imported additives are used for higher strength and trouble free long service life.
High tensile load capacity: Specially designed square threads (male and female) are manufactured to provide smooth fitment/refitment. The design of threads along with the pipe material makes it strong enough to take high tensile loads.
Leak proof joints: The sealing rings are made from best quality rubber which ensures long service life, absorption of pump vibration and leak proof joints.
Overall economy: In addition to the above benefits, Utkarsh column pipes for submersible pumps are much economical to other conventional pipes.

Size range - pipes

Available range:

Pipes: The column pipes are available in 1", 11/4" , 11/2", 2", 21/2", 3" and 4" in different classes. Pipes have female belied threads at one end and male threads on the other end and/or with separate coupler. Pipes are available in 3 meter length with square threads fitted with rubber sealing ring at male threaded end.

Design &Testing:

Utkarsh Column Pipes have been specially designed and manufactured under stringent quality standards. They are tested to withstand system load comprising of pump, water and pipe weight with adequate factor of safety, they can withstand considerable shocks and jerk load during operation due to unique design of square threads.